Beam me up, Scotty! Indian tech firm helped in Wuhan's Covid-19 fight
Thanks to technological support provided by BlinkIN, a Bengaluru-based intelligent visual-assistance company, engineers in Wuhan were able to remotely install air ventilation systems in two hospitals in Wuhan, the epicentre of the coronavirus pandemic, reports Peerzada Abrar.
Soon after the coronavirus (Covid-19) outbreak in the Chinese city of Wuhan in December 2019, the authorities were able to quickly set up new hospital facilities, complete with intensive care units, medical equipment rooms and quarantine wards.
Huber & Ranner, a German designer and manufacturer of air handling systems, was assigned to deliver and install its HVAC (heating, ventilating, and air conditioning) systems for two hospitals in just a few days.
But given the scale of the outbreak in Wuhan, sending Huber & Ranner's technical staff to supervise the installation of the systems was a risk.
This is where BlinkIN, a Bengaluru-based intelligent visual-assistance company, came in.
Thanks to its technological support, Huber & Ranner's service engineers were able to remotely install air ventilation systems in the two hospitals.
"Huber & Ranner used BlinkIN to power their customer support service (platform) X-Care, which was very elemental for setting up and maintaining the shipped ventilation units for the two hospitals in Wuhan," says Dhiraj Choudhary, co-founder of BlinkIN.
"Whenever they need any troubleshooting or maintenance, they are using BlinkIN to help them out."
Choudhary says he never thought that the technology platform of his company would have such a massive social impact.
"It brings us a lot of satisfaction and pride that we are able to contribute (in the fight against coronavirus) using technology."
An alumnus of Biju Patnaik University of Technology, Odisha, Choudhary co-founded the company in 2017 along with college friend Nitin Kumar, and Harshwardhan Kumar, an alumnus of College of Engineering Bhubaneshwar, and German entrepreneur, Josef S.
Incubated at the Nasscom Centre of Excellence, BlinkIN enables support teams across the globe to deliver a visual customer experience remotely.
This enhances the quality of the service, reduces field visits and hence costs, and decreases downtime.
BlinkIN does not need any app or software.
Customers or field engineers are able to securely connect and instantly share live video and photos of the issue with the remote experts.
The experts can then guide them, using a live pointer and augmented reality (AR) screen annotations.
This makes for a dramatic decrease in explanation time and a near-instant diagnosis of the problem.
"There are challenges with audio and video platforms, as you cannot point to something when you are giving guidance," says Choudhary.
"We are addressing this by providing intuitive communication."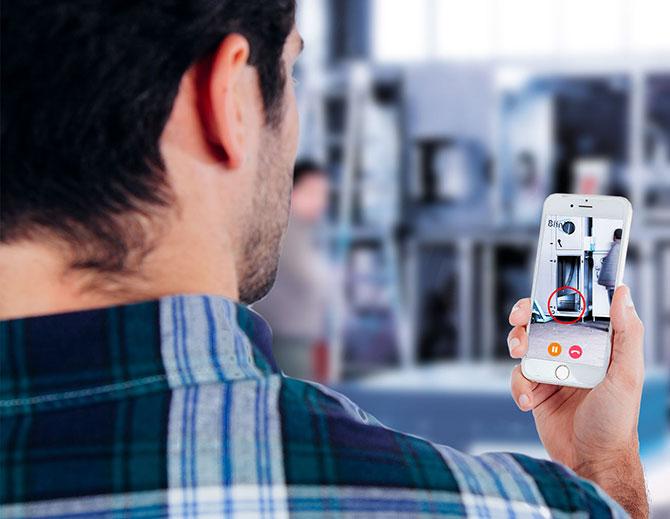 BlinkIN offers 'Scotty', an artificial intelligence (AI) and AR-powered live video calling system.
The live pointers and AR screen annotations help to seamlessly transport human skills and knowledge to the location where and when they are needed.
The company also offers 'Huston', an AI-enabled self-service system powered by a virtual agent.
This helps a user leverage the expertise of senior engineers on their smartphone.
Currently, BlinkIN is active in 43 countries.
Choudhary says the platform has several applications, which can be of help to companies during the pandemic, especially when their employees work from home.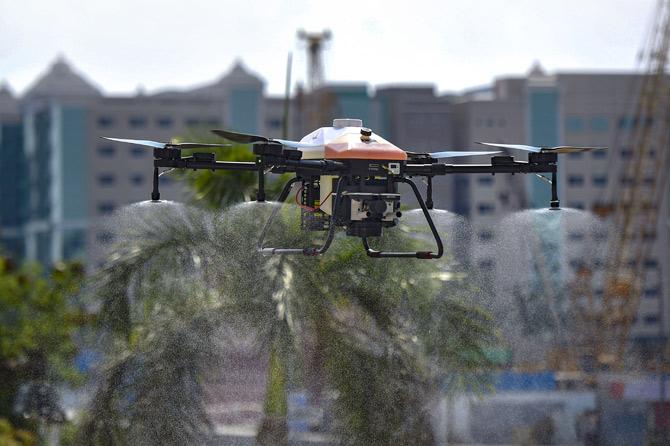 But it is not just BlinkIn.
Many other tech companies are trying to use their expertise to combat and contain the Covid-19 pandemic, which has already claimed nearly 6,000 lives.
DeepMind, an AI company owned by Google's Alphabet, is using its existing work to help researchers fight Covid-19.
The London-based lab said it hopes to contribute to the scientific effort using the latest version of its AlphaFold system to release structural predictions of several under-studied proteins associated with SARS-CoV-2, the virus that causes Covid-19.
Though these structural predictions have not been experimentally verified, Deep Mind said that they might contribute to the scientific community's investigation into how the virus functions.
Tech giant IBM plans to work with medical institutions and practitioners to support the effort to develop drugs to fight the pandemic.
The firm wants to use its IBM Clinical Development (ICD) system in this regard.
ICD is a unified, SaaS-based data capture solution that provides end-to-end visibility and management capabilities for patients, sites and clinical trials.
Microsoft Bing has launched a web portal to track Covid-19 infections and an interactive map to monitor its spread worldwide.
The website, available at bing.com/covid, provides up-to-date infection statistics for each country.
Chinese e-commerce giant Alibaba claimed that its new AI-powered diagnosis system can identify coronavirus infections with 96 per cent accuracy via computerised tomography scans.
The diagnosis algorithm was created by Alibaba's research institute, Damo Academy.
Many tech start-ups are also contributing to the fight against the disease.
In China, DJI drones are delivering health advice while the 'Little Peanut' delivery robot is serving food to quarantined patients.
Agritech firm XAG is providing large-scale disinfectant spray services.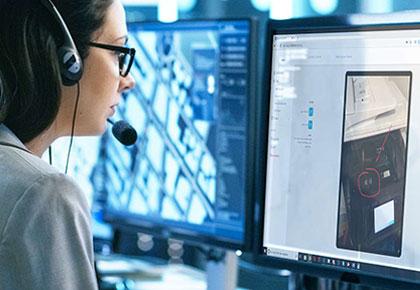 Source: Read Full Article