Blackstone, Baring in race to acquire up to 20% stake in Cipla
In one of the largest potential transactions this year, private-equity majors Blackstone and Baring have initiated talks with the Hamied family, the promoters of pharmaceutical firm Cipla, to acquire up to 20 per cent in the company.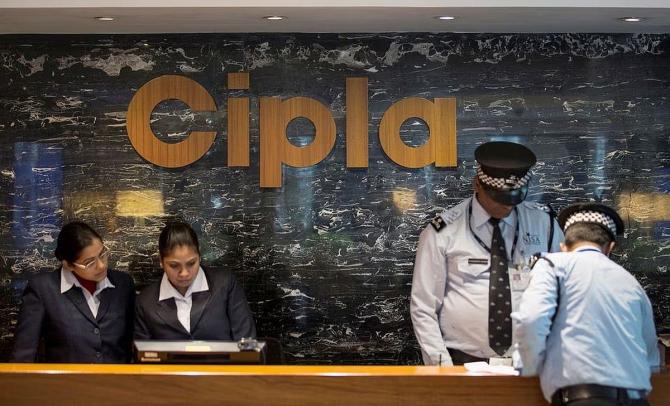 The family owns 33.47 per cent and may become minority owners if the talks succeed, said a source close to the development.
It has appointed bankers to seek bids from potential investors, and Blackstone and Baring PE have responded.
"There is 15-20 per cent which is on the block by the family and a decision is expected soon," said the source, asking not to be quoted.
Taking into account Cipla's market valuation of Rs 94,572 crore, 20 per cent of the company will be worth Rs 18,914 crore.
Blackstone declined to comment. Baring PE did not respond to an email message while the Hamied family was unavailable for comment.
In a statement, Cipla said: "The (firm) will make appropriate disclosure in compliance with the Listing Regulations as and when any such requirement arises."
A source said the Cipla promoters were likely to invest their wealth in philanthropic activities and hence they planned to sell part of their stake.
If Cipla succeeds in selling its stake, it will join a growing club of Indian promoters exiting their businesses.
In June 2021, A Velumani and family sold their 66 per cent stake in Thyrocare for Rs 4,546 crore.
In June 2008, Ranbaxy's founders, the Singh family, sold their 34.8 per cent stake for close to $3 billion to Daiichi Sankyo.
In recent times, private equity companies led by Blackstone are increasingly focusing on investing in health care, consumer retail, and technology companies.
Singapore-based Temasek invested $2 billion in April this year to raise its stake in Manipal Hospitals to 59 per cent.
Blackstone has a "dry powder" of close to billions of dollars to invest across the world, its top leaders said in February this year.
It is one of the largest global investors in India with $50 billion of investment across real estate ($20 billion) and a portfolio of other companies ($30 billion).
India is the top-performing market globally for Blackstone Private Equity with investment in Mphasis, VFS, TaskUs, IBS Software, Xpressbees, and Simplilearn.
It sold Aakash Education to Byju's last year.
The sale of stake by Cipla comes when it recorded its highest ever revenue and Ebitda (earnings before interest, tax, depreciation, and amortisation) in FY23 of Rs 22,753 crore and Rs 5,027 crore, respectively, with a resulting Ebitda margin of 22.1 per cent.
It has the largest trade generics business among big pharma players in India, with an estimated 8-10 per cent share of this market. (Trade generics are medicines not pushed through doctors but directly through trade channels.)
Cipla is the second-largest player in the chronic branded-prescription business in India and has been increasing its focus on chronic therapies.
It is the leader in respiratory therapies in the country.
It is also among the top 10 players by prescription in the US market, where it is a late entrant.
Now it draws 13 per cent of its revenue from international markets, and has 3 per cent contribution from active pharmaceutical ingredients.
Source: Read Full Article