'Business should catch up fairly soon'
'It may be a bit slow to start, but all are eager to get back into action.'
"Optimise costs and stop unnecessary expenditure. Renegotiate payment terms with customers. Debt consolidation, reduction of overheads and fixed costs can help bring down liquidity requirements," Arvind Khinvesra, a certified Neuro-Linguistic Programming practitioner with a certificate in personal counselling explains to A Ganesh Nadar/Rediff.com in the concluding segment of a two-part interview.
Part 1: Post Lockdown: What Offices Must Do!
Networking is easy for existing businesses which have their database of suppliers and customers. What is your advice to new entrepreneurs?
Invest in technology.
Everyone who is in business has a database of suppliers and customers. The question is whether that data is organised.
Technology is going to be the key driver in the new normal.
If entrepreneurs do not have their data organised, it is high time they do so. Using tools and apps can actually reduce the effort invested in redundant tasks and improve productivity.
For example: A tool for referral management can help entrepreneurs list all their contacts, group them according to categories, send periodic updates automatically and also keep a centralised record of all actions taken earlier.
After getting feedback from customers, how does one meet their demands and yet keep costs down, as there might be a shortage of supply post the pandemic?
I don't see this as a major issue.
Everyone appreciates that it will take some time to get the business cycle rolling.
At the same time, as much as an entrepreneur is eager to supply to his customers and meet demand, his supplier is also keen to deliver to his customer, that's you, at the earliest.
It may be a bit slow to start, but business should catch up fairly soon as all are eager to get back into action.
When existing vendors cannot supply and you have to source new ones, how does one maintain quality and also keep costs down?
The lockdown period would have been productively used to build new relationships with vendors and customers (current, new and those who discontinued some time back).
The vendor evaluation process will have to be religiously implemented instead of doing business only due to past dealings.
Clear specifications and well-defined requirements will have to be provided to avoid mistakes and maintain quality.
It is also an opportune moment to renegotiate contracts wherever possible.
Looking at opportunities to collaborate with suppliers and creating partnerships can also ensure good quality and keep costs reasonable.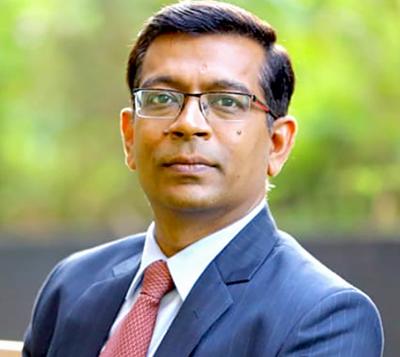 Apart from online marketing, what other ways are there to promote business in the post lockdown era?
If, by online marketing, the reference is to digital marketing through social media, its share in marketing will surely increase.
Leveraging with partners serving in similar industries or offering related products and services would be on the rise.
In addition, one has to be cognisant of the fact that customer behaviour is bound to change post-COVID-19.
Keep an eye on these changes and adapt marketing strategies accordingly.
Finances have been blocked as customers are unable to pay and your suppliers want cash. How do you manage working capital to restart your business?
Utilise the various schemes announced by the government to improve liquidity.
Optimise costs and stop unnecessary expenditure.
Renegotiate payment terms with customers.
Debt consolidation, reduction of overheads and fixed costs can help bring down liquidity requirements.
Production: Aslam Hunani/Rediff.com
Source: Read Full Article