Signature Bank shut down in connection with Silicon Valley Bank collapse
video
Meb Faber says he does not expect 'contagion' after SVB collapse
Cambria Investment Management CIO and co-founder Meb Faber reacts to the Silicon Valley Bank collapse and casts his market predictions on 'Barron's Roundtable.'
Federal regulators on Sunday said New York-based Signature Bank was being shut down to protect consumers and the financial system following the collapse of California's Silicon Valley Bank. 
The announcement came in a joint statement from the U.S. Treasury Department, the Federal Reserve, and the Federal Deposit Insurance Corporation. The regulators said SVB clients will have access to their money starting Monday, at no expense to the American taxpayer.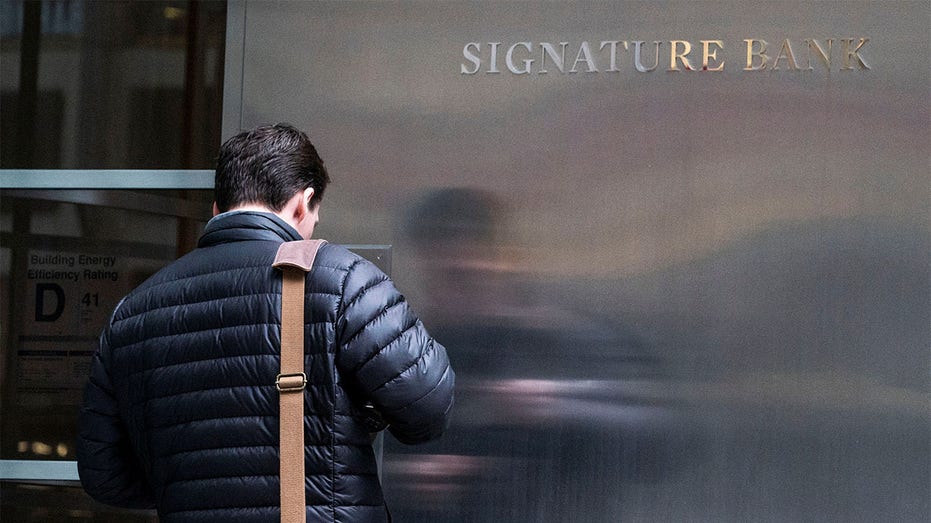 A worker arrives to the Signature Bank headquarters in New York City, U.S., March 12, 2023. (REUTERS/Eduardo Munoz / Reuters Photos)

A similar program, they said, was being enacted for Signature Bank, which was closed Sunday by its state chartering authority. 

"All depositors of this institution will be made whole," the joint statement read. "As with the resolution of Silicon Valley Bank, no losses will be borne by the taxpayer." 

A spokesperson for Signature Bank declined to comment. 

Founded in 2001, the New York-based Signature Bank was popular among crypto companies. The institution provided deposit services for its clients' digital assets but did not make loans collateralized by them.  

SILICON VALLEY BANK POSTED 'FINANCIAL CRIMES' SENIOR MANAGER JOB LISTING JUST BEFORE CLOSURE

Leading up to SVB's collapse, the bank said it had been trying to reduce these deposits. As recently as Thursday, Signature said it was in a "well-diversified financial position" and had "limited digital-asset related deposit balances in the wake of industry developments." 

"We want to make it clear again that Signature Bank is a well-diversified, full-service commercial bank with more than two decades of history and solid performance serving middle market businesses," Joseph J. DePaolo, Signature Bank Co-founder and Chief Executive Officer said in a statement.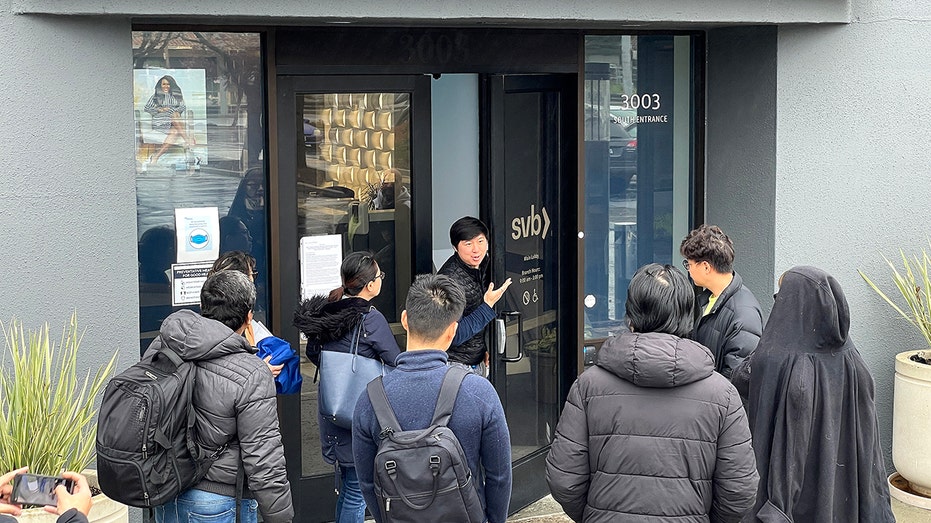 FILE: A worker (C) tells people that the Silicon Valley Bank (SVB) headquarters is closed on March 10, 2023, in Santa Clara, California. (Justin Sullivan/Getty Images / Getty Images)

"We have built a strong reputation serving commercial clients through nine business lines and reached in excess of $100 billion in assets by continually executing our single-point-of-contact, relationship-based model where banking teams are capable of meeting all client needs." 

Signature was notable for having former Democratic Congressman Barney Frank on its Board. Frank's signature Dodd-Frank Act, crafted in the wake of the 2008 financial crash, sought to improve accountability and transparency in the financial system. 

Under that law, banks with assets in excess of $50 billion were deemed as being potentially "too big to fail," and were therefore subject to a host of rigorous testing and regulation. 

CLICK HERE TO GET THE FOX BUSINESS APP

In 2018, President Trump signed the Economic Growth, Regulatory Relief, and Consumer Protection Act, which rolled back key regulations in the Dodd-Frank bill. 

Source: Read Full Article