Bed Bath & Beyond stock nearly doubles on short trading
video
Consumers can save on food by being 'intentional' about where you shop: Rachel Cruze
Financial expert and podcast host Rachel Cruze shares her best food budgeting tips for consumers as inflation continues to burden shoppers nationwide on 'Cavuto: Coast to Coast.'
Shares for Bed Bath & Beyond gained 92% Monday, closing at $5.86 per share as Wall Street traders continued to significantly short the stock ahead of the struggling domestic merchandise retailer's likely bankruptcy.
Short selling is a practice where an investor borrows shares of a stock in anticipation the price will fall. If it does, the investor will buy the security at the lower price and make a profit.
However, if the stock rises, short-sellers get "squeezed." They may have to buy shares at a higher price to close their short positions, driving prices even higher. Additionally, other traders may jump in on expectations of further price increases.
Data from S3 Partners shows short interest on Bed Bath & Beyond now stands at roughly 53% of the float, according to yahoo!finance.
Bed Bath & Beyond
Ticker
Security
Last
Change
Change %
BBBY
BED BATH & BEYOND INC.
5.86
+2.81
+92.13%
BED BATH & BEYOND'S LIST OF STORE CLOSINGS
Bed Bath & Beyond is reportedly preparing to file for bankruptcy protection in the near future. The specialty retailer is in the process of closing additional stores unless a last-minute buyer can make an offer.
In addition to 150 closures announced in 2022, the company is now saying it will close 87 additional Bed Bath & Beyond stores and five buybuy BABY stores. The company is also shutting down its health and beauty discount chain Harmon.
Bed Bath & Beyond is currently negotiating a loan to help navigate bankruptcy proceedings, with the investment firm Sixth Street in talks to provide funding. The firm loaned Bed Bath & Beyond $375 million last year but declined to comment on the current matter.
BED BATH & BEYOND CAN'T PAY CREDITORS, BANKRUPTCY LOOMS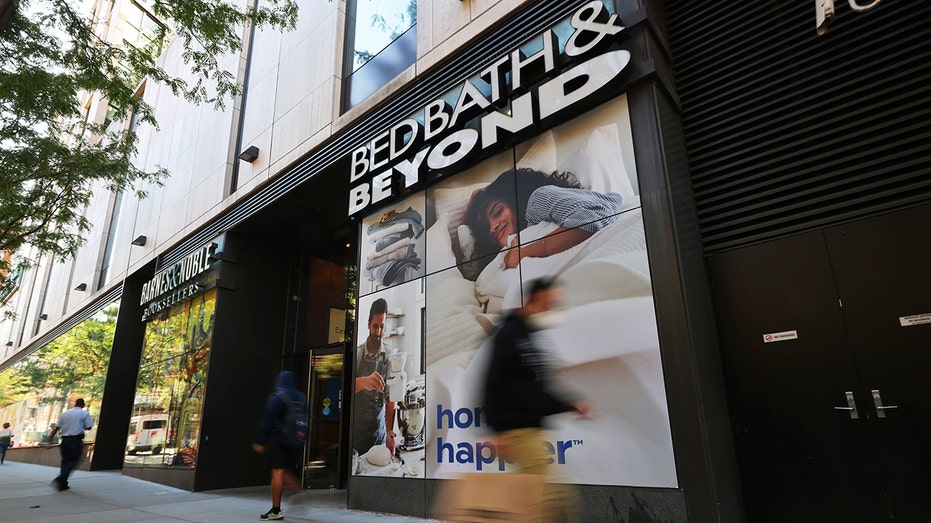 In its latest quarterly earnings report last month, Bed Bath & Beyond showed net sales of $1.259 billion slipped 33%, primarily driven by a comparable sales decline of 32% and a 70% drop in customer traffic. (Michael M. Santiago/Getty Images / Getty Images)

Over the last five days as traders continued shorting the stock, shares have ballooned just over 113% after gaining a little more than 262% the last month. 

Danielle Genovese contributed to this report.

 GET FOX BUSINESS ON THE GO BY CLICKING HERE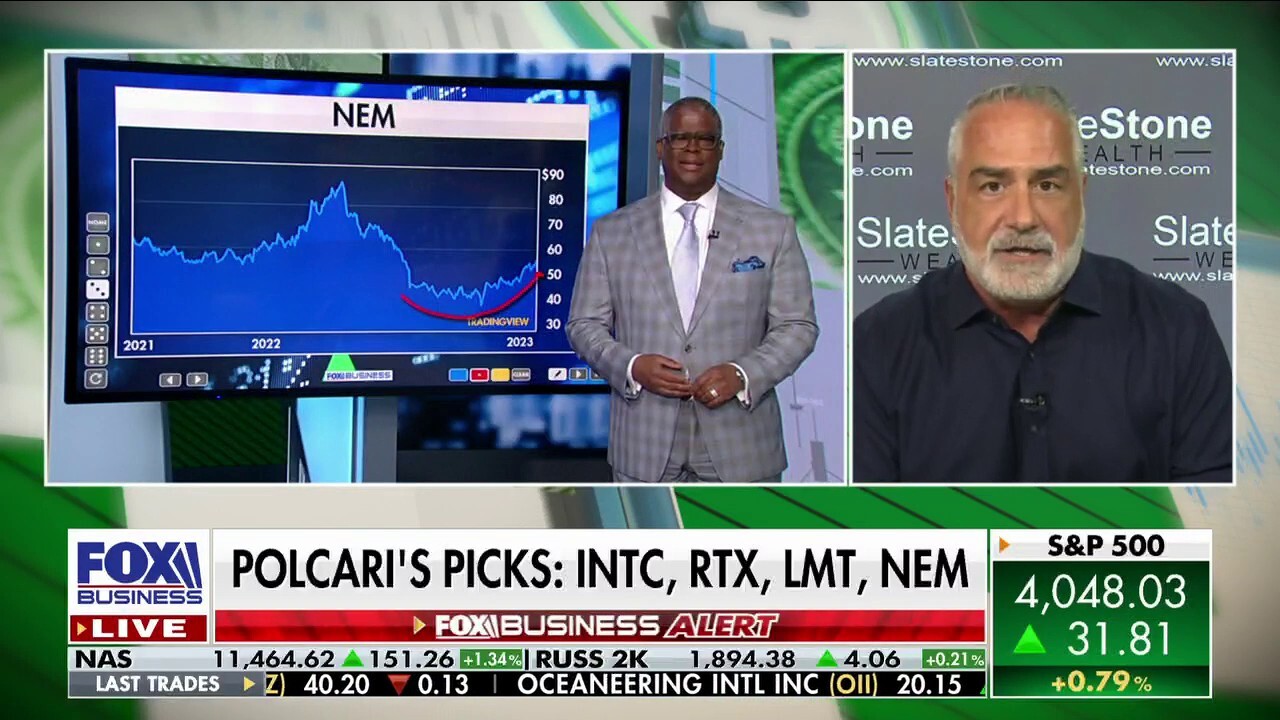 video
Kenny Polcari: Retail investors are becoming much smarter in how they invest
Slatestone Wealth chief market strategist Kenny Polcari provides insight on earnings season on 'Making Money.'

Source: Read Full Article