Goldman Sachs economist 'no longer' expects March rate hike in wake of Silicon Valley Bank collapse
video
Economic expert Robert Wolf reassures consumers that SVB collapse is 'nothing like Lehman'
Former Obama economic adviser and former CEO of UBS Robert Wolf breaks down the historic collapse of Silicon Valley Bank and the economic fallout that has followed on 'Fox & Friends Weekend.' 
Goldman Sachs does not see a reason for the Federal Reserve to raise rates later this month in the wake of the United States' second-largest banking collapse last week, according to one of the company's economists.
In a statement on Sunday, Goldman Sachs economist Jan Hatzius said he no longer expects a rate hike in March following recent actions from the federal agencies to calm depositors' worries after the Silicon Valley Bank's collapse on Friday.
On Sunday, the Treasury, the Federal Reserve and the Federal Deposit Insurance Corporation (FDIC) put out a joint statement announcing actions intending to stabilize the banking system and prevent a potential banking crisis.
"In light of recent stress in the banking system, we no longer expect the FOMC [Federal Open Market Committee] to deliver a rate hike at its March 22 meeting with considerable uncertainty about the path beyond March," Hatzius said.
BIDEN ADMIN'S RESPONSE TO SILICON VALLEY BANK COLLAPSE IS THE 'GREATEST FORM OF CORPORATE CRONYISM': TIM SCOTT
People look at signs posted outside an entrance to Silicon Valley Bank in Santa Clara, Calif., Friday, March 10, 2023.  (AP Photo/Jeff Chiu / AP Newsroom)

The economist went on to say his company anticipates these regulatory measures to provide liquidity to other banks facing hurried deposits and bring confidence to depositors.

His comments came as the Treasury Department, Federal Reserve and the Federal Deposit Insurance Corporation (FDIC) released a joint statement to address factors that caused the Santa Clara, California-based bank to fail. These regulators also worried the failure could potentially spread to other banks.

"Today we are taking decisive actions to protect the U.S. economy by strengthening public confidence in our banking system," the joint statement read. "This step will ensure that the U.S. banking system continues to perform its vital roles of protecting deposits and providing access to credit to households and businesses in a manner that promotes strong and sustainable economic growth."

Their worries materialized when the New York-based Signature Bank also failed Sunday. This was the third-largest bank failure in U.S. history.

TREASURY, FEDERAL RESERVE, FDIC RELEASE JOINT STATEMENT MAPPING OUT APPROACH TO SILICON VALLEY BANK COLLAPSE

In a separate announcement, the Fed late Sunday announced an expansive emergency lending program that's intended to support a multitude of banks, potentially saving the stability of the banking system as a whole.

Treasury Secretary Janet Yellen has pointed to rising interest rates as the core problem for Silicon Valley Bank.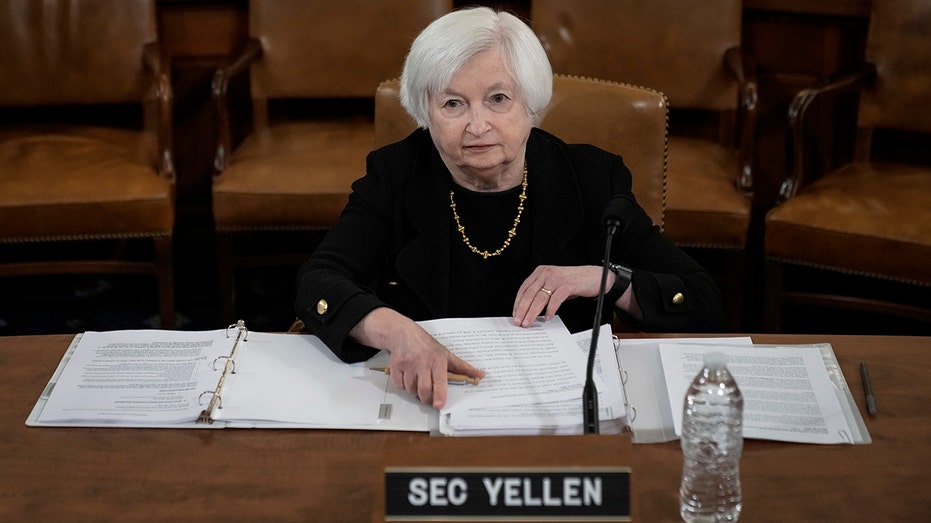 U.S. Treasury Secretary Janet Yellen takes her seat as she arrives for a House Ways and Means Committee hearing on Capitol Hill March 10, 2023, in Washington, DC. (Drew Angerer/Getty Images / Getty Images)

Fed officials said the action would ensure customers would be confident they could access their accounts and their money whenever needed, starting on Monday.

The actions drew praise from President Biden and economists.

"At my direction, Yellen and my National Economic Council Director worked with banking regulators to address problems at Silicon Valley Bank and Signature Bank," Biden said Sunday night. "I'm pleased they reached a solution that protects workers, small businesses, taxpayers, and our financial system."

In his statement, Biden also said he was "firmly committed to holding those responsible for this mess fully accountable and to continuing our efforts to strengthen oversight and regulation of larger banks so that we are not in this position again."

FORMER CEO OF UBS ISSUES HARSH WARNING ON SVB COLLAPSE: THIS WILL GIVE CONSUMERS 'A LOT OF ANXIETY'

Economists at Jefferies, an investment bank, predicted Monday could be a worrying day for investors.

"Monday will surely be a stressful day for many in the regional banking sector, but today's action dramatically reduces the risk of further contagion," the economists said in a research note.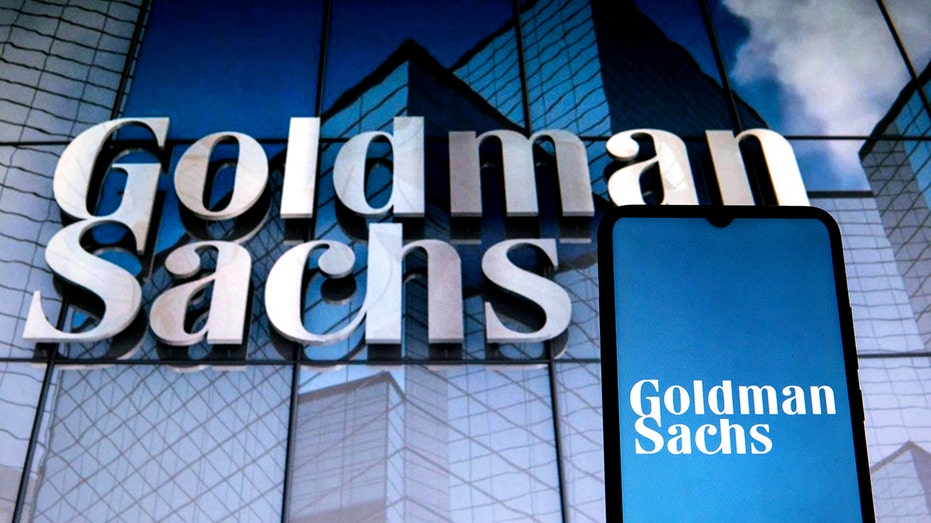 In this photo illustration a Goldman Sachs Group logo seen displayed on a smartphone with a Goldman Sachs Group logo in the background.  (Thiago Prudencio/SOPA Images/LightRocket via Getty Images / Getty Images)

Silicon Valley executives also expressed fear that if Washington did not intervene to save SVB and other potential collapses, customers could have exacerbated the problem.

"Small businesses and early-stage startups don't have a lot of access to leverage in a situation like this, and we're often in a very vulnerable position, particularly when we have to fight so hard to get the wires into your bank account to begin with, particularly for me, as a Black female founder," said Tiffany Dufu, founder and CEO of The Cru, a New York-based career coaching platform.

CLICK HERE TO GET THE FOX BUSINESS APP

Friday's collapse was the largest failure of a U.S. financial institution since 2008.

The Associated Press contributed to this report

Source: Read Full Article