Silicon Valley Bank customers line up outside California location amid frantic rush to withdraw money
video
Silicon Valley Bank customers line up outside California location
Silicon Valley Bank customers were seen outside a Menlo Park, California location, Friday, after the Federal Deposit Insurance Corporation seized its assets. (Cointelegraph)
Customers were seen lined up outside a Silicon Valley Bank location in Menlo Park, California, on Friday after the Federal Deposit Insurance Corporation (FDIC) seized the banks assets.
In the largest bank failure since 2008 financial crisis, Silicon Valley Bank (SVB) collapsed after anxious depositors concerned by the bank's health rushed to withdraw their money. 
Video captured on a smartphone shows a line of people waiting outside the bank, evoking scenes from the 1930s of a run on the banks during the Great Depression.
SVB was the 16th largest bank in the United States until it was shut down by California regulators Friday afternoon. The bank serviced a number of tech industry startups. Y Combinator, an incubator startup that launched Airbnb, DoorDash and DropBox, regularly referred entrepreneurs to them.
SILICON VALLEY BANK COLLAPSE MARKS WORST BANK FAILURE SINCE GREAT RECESSION
A person from inside Silicon Valley Bank, middle rear, talks to people waiting outside an entrance to Silicon Valley Bank in Santa Clara, California, Friday, March 10, 2023. The Federal Deposit Insurance Corporation seized the assets of the bank on F (AP Photo/Jeff Chiu / AP Newsroom)

Y Combinator CEO Garry Tan called SVB's collapse was an "extinction-level event" for startup tech companies. 

"I literally have been hearing from hundreds of our founders asking for help on how they can get through this. They are asking, 'Do I have to furlough my workers?'" Tan told the Associated Press. 

SILICON VALLEY BANK SHUT DOWN BY REGULATORS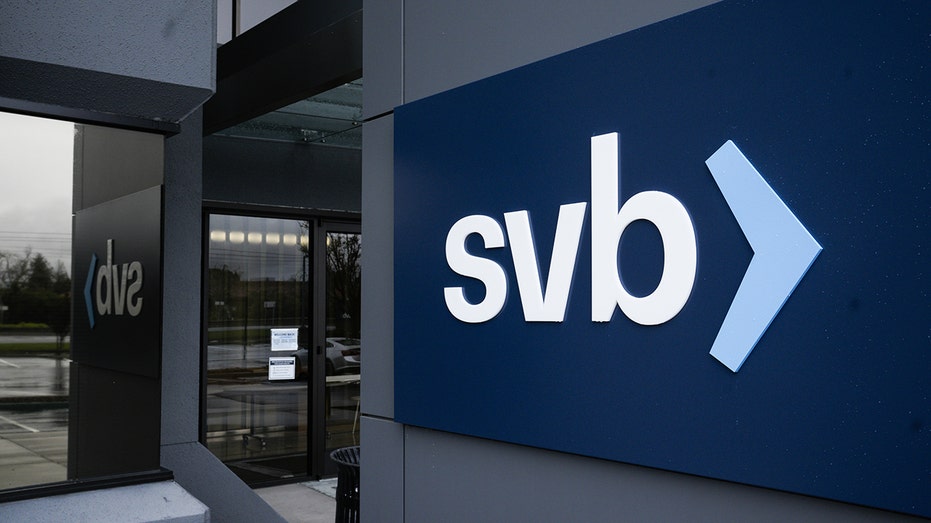 Silicon Valley Bank headquarters in Santa Clara, California, Friday, March 10, 2023. (Philip Pacheco/Bloomberg via Getty Images / Getty Images)

The declining value of technology stocks and industry layoffs contributed to the bank's failure.  

The bank's shares had fallen 60% on Friday morning, after already falling 60% on Thursday. SVB had sold off $1.75 billion in shares to compensate for declining customer deposits.
Ticker
Security
Last
Change
Change %
SIVB
SVB FINANCIAL GROUP
106.04
-161.79
-60.41%
The California Department of Financial Protection and Innovation (DFPI) seized control of SVB after it went insolvent, appointing the FDIC as a receiver. The FDIC then created the Deposit Insurance National Bank of Santa Clara (DINB), where former SVB customers will be able to access their insured deposits. 

SILVERGATE CAPITAL WINDING DOWN BUSINESS; WILL VOLUNTARILY LIQUIDATE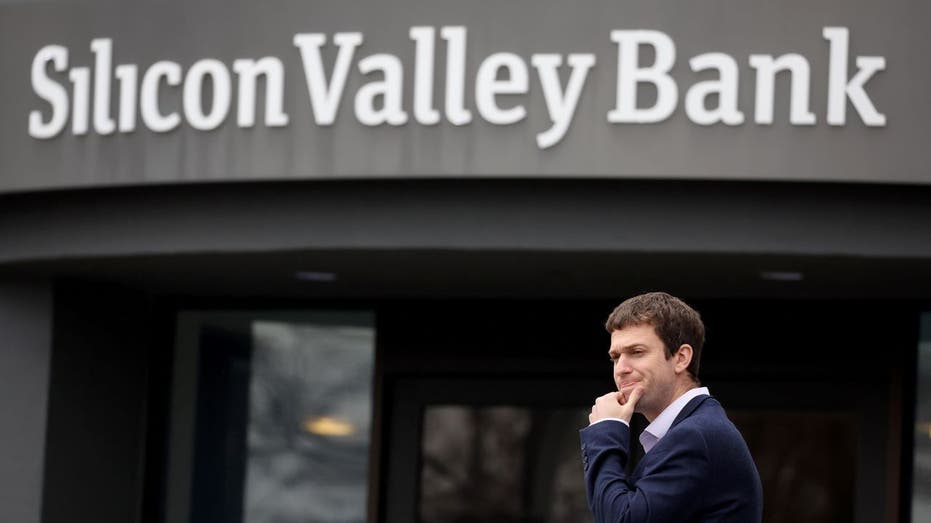 A customer stands outside a shuttered Silicon Valley Bank (SVB) headquarters on March 10, 2023, in Santa Clara, California.  (Justin Sullivan/Getty Images / Getty Images)

The FDIC said Friday that all insured depositors will have access to their insured deposits up to the statutory $250,000 limit no later than Monday, March 13, 2023, 

SVB had 17 branches in California and Massachusetts. As of 2022, the bank held approximately $209.0 billion in total assets and about $175.4 billion in total deposits. The FDIC said the amount of deposits in excess of insurance limits was undetermined at the time of the bank's closing. 

GET FOX BUSINESS ON THE GO BY CLICKING HERE

Customers with deposits in excess of $250,000 were instructed to contact the FDIC at 1-866-799-0959.

FOX Business' Andrea Vacchiano and the Associated Press contributed to this report.

Source: Read Full Article