Bipartisan trio introduces bill to ban lawmakers from owning and trading stocks in renewed push
video
Byron Donalds: Members of Congress should be banned from making individual trades
Rep. Byron Donalds, R-Fla., and former Trump economic advisor Steve Moore weigh in on a bipartisan push for a ban on members of Congress trading stocks on 'The Evening Edit.'
A bipartisan trio of lawmakers introduced a bill on Tuesday that would ban members of Congress and their spouses from investing in individual stocks, a move that the authors say is necessary to restore public trust in the institution. 
The Bipartisan Ban on Congressional Stock Ownership Act was introduced by Democratic Washington Rep. Pramila Jayapal, the Chairwoman of the Congressional Progressive Caucus, along with Reps. Matt Rosendale, R-Mont., and Ken Buck, R-Colo., who are both members of the conservative House Freedom Caucus. 
The bill would ban members of Congress from owning and trading individual stocks, bonds, futures, and other securities, with a $50,000 fine for each violation of the law. Members of Congress would still be able to own diversified investments such as mutual funds and ETFs. 
"Members of Congress are elected to serve the people, not our own financial interests," Jayapal said in a statement on Tuesday. "As long as members and their spouses are allowed to trade individual stocks – the door to corruption remains open."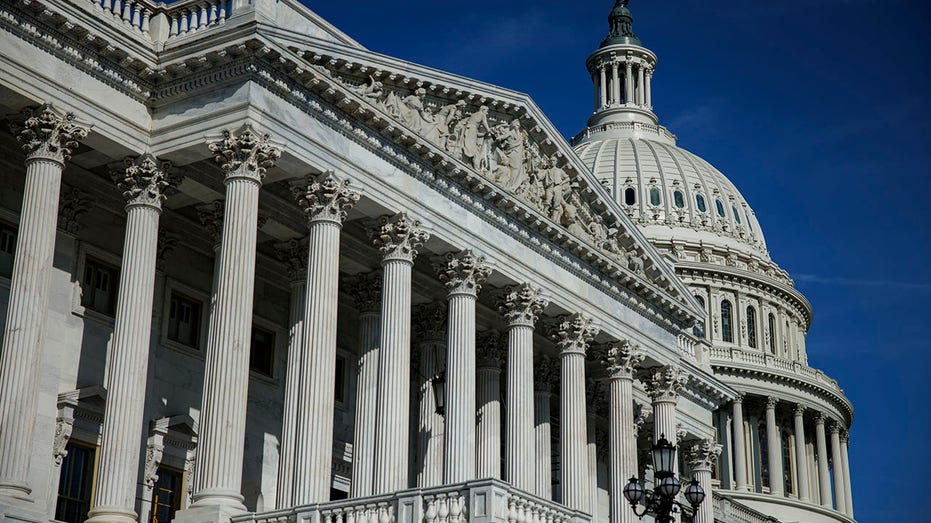 The U.S. House of Representatives and the U.S. Capitol Dome is seen in Washington, DC. (Samuel Corum/Getty Images / Getty Images)

Rep. Buck noted that lawmakers are privy to insider information that the public does not have access to. 

"The American people must have trust that Congress uses this information only to conduct official business, not benefit a stock portfolio," Buck said. 

YELLEN SAYS US WILL TAKE MORE ACTION TO PROTECT SMALLER BANKS IF NEEDED

Lawmakers have introduced similar pieces of legislation to ban stock trading in the past without much success. 

There was hope that the Combating Financial Conflicts of Interest in Government Act, which would ban members of Congress as well as top officials in the judicial and executive branches from trading individual stocks, would get a vote on the House floor last September, but the vote was called off ahead of the midterm elections.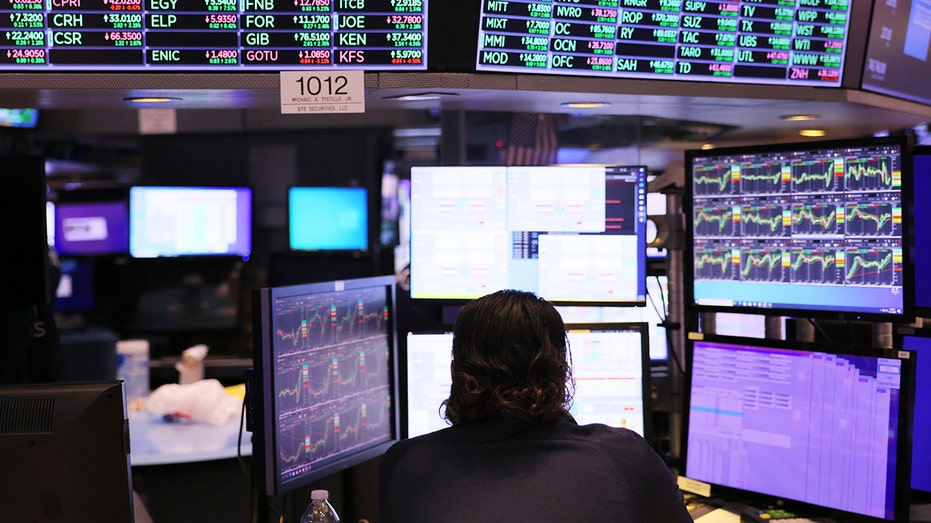 Traders work on the floor of the New York Stock Exchange during afternoon trading on October 13, 2022, in New York City.  (Michael M. Santiago/Getty Images / Getty Images)

CLICK HERE TO READ MORE FROM FOX BUSINESS

In the upper chamber, Sen. Josh Hawley, R-Mo., introduced the Eliminating Executive Branch Insider Trading Act earlier this month, which would senior executive branch officials from trading individual stocks. 

"I think it is a conflict of interest. Listen, insider trading is already banned, but members of Congress, I think, get information that a lot of the public just isn't privy to. It may not technically be insider trading, but I do think it presents conflicts of interest," Hawley told Fox Business. 

Fox Business' Chase Williams contributed to this report. 

Source: Read Full Article