Elizabeth Warren calls for investigation into downfall of SVB, Signature Bank
video
Investors should not throw the baby out with the bath water in SVB collapse aftermath: Lori Calvasina
RBC Capital Markets head of U.S. equity strategy Lori Calvasina discusses the state of the U.S. economy in the aftermath of the Silicon Valley Bank collapse and ahead of the Federal Reserve March meeting.
Sen. Elizabeth Warren, D-Mass., called for an investigation into the collapse of Silicon Valley Bank and Signature Bank on Sunday.
Warren called on the FDIC to investigate the leadership of both banks prior to their downfall earlier this month. Warren is one of many lawmakers on Capitol Hill demanding more information about how the banks collapsed and why.
"The bank's executives, who took unnecessary risks or failed to hedge against entirely foreseeable threats, must be held accountable for these failures. But this mismanagement was allowed to occur because of a series of failures by lawmakers and regulators," Warren wrote in a Sunday letter to FDIC regulators, according to the Wall St. Journal.
The U.S. economy held its collective breath in the hours following the collapse of SVB and Signature. Federal regulators soon seized control of both banks, and President Biden guaranteed depositors access to the funds.
SVB COLLAPSE: MOODY'S FLAGS SIX OTHER BANKS WITH CONCERNING CREDIT RATINGS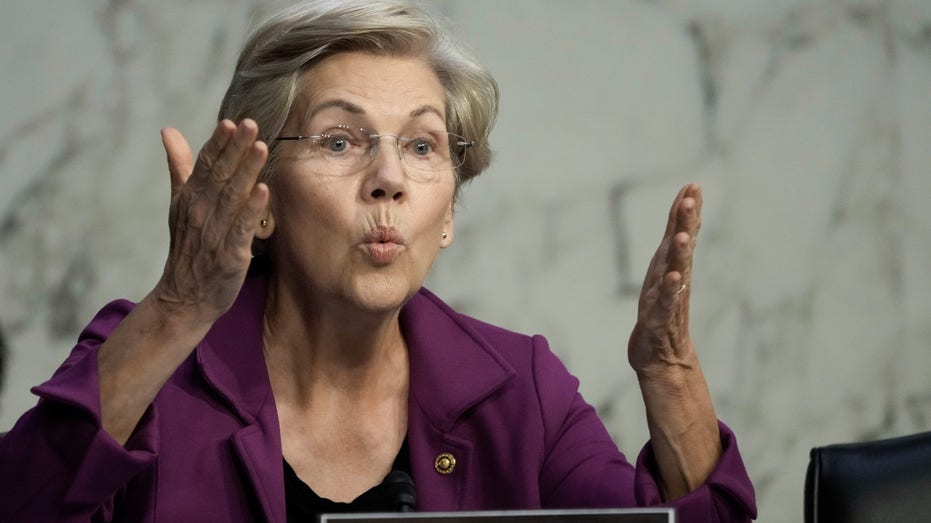 Sen. Elizabeth Warren (D-MA) is demanding an investigation into the collapse of SVB and Signature Bank. (Drew Angerer/Getty Images / Getty Images)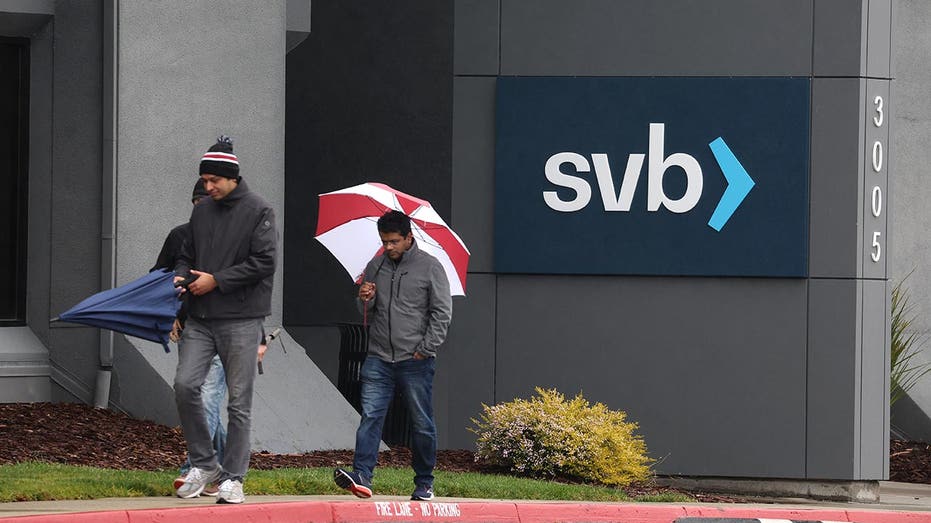 Silicon Valley Bank and Signature Bank collapsed earlier this month, leading to fear of an economic meltdown. (Justin Sullivan/Getty Images / Getty Images)

Biden has insisted that the bailout will not come at the expense of American taxpayers, however, saying the funds would come from insurance payments from banks.

Nevertheless, economist EJ Antoni, a research fellow in regional economics with The Heritage Foundation's Center for Data Analysis, says that is not the case.

"The very idea of bailing out SVB, Signature Bank and others, without costing taxpayers, doesn't even pass the smell test," Antoni said last week. "The government is spending taxpayer dollars. By definition, that costs the taxpayer."

GOLDMAN BOUGHT THE PORTFOLIO SVB REPORTEDLY BOOKED LOSSES ON
Federal regulators seized Silicon Valley Bank and have guaranteed depositors access to their funds. (AP Photo/ Benjamin Fanjoy / AP Newsroom)

Antoni told Fox Business the idea taxpayers aren't on the hook for the mitigation effort, which Biden suggested Tuesday is not a "bailout," is false when you "look at the mechanics of how this bailout is operating."

GET FOX BUSINESS ON THE GO BY CLICKING HERE

"The FDIC doesn't have enough funds to cover these losses," Antoni explained. "If it did, the Federal Reserve would not have had to establish an emergency lending fund on a Sunday evening to backstop the operation. The Fed can simply create the money to cover the losses at these failed banks, which will cause inflation, or the FDIC can do what they did in the last financial crisis and simply get the money from the Treasury, which is a direct cost to taxpayers. Either the American people are on the hook through the hidden tax of inflation or explicit taxes sent to the Treasury."

Fox News' Andrew Miller contributed to this report.

Source: Read Full Article