Former Biden COVID messaging aide lands at Disney amid 'wokeness' turmoil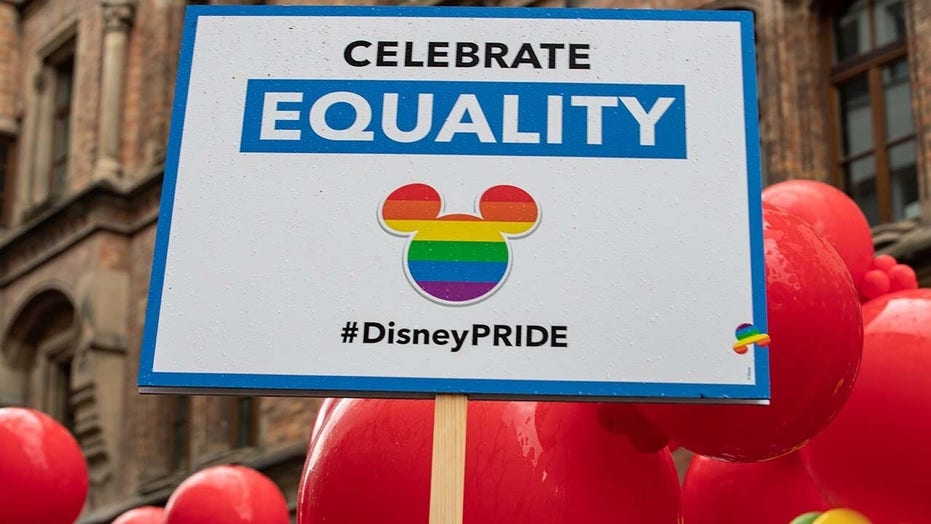 Disney 'most magical place on earth' turned to 'most hypocritical': FL Lt. Gov.
Florida Lt. Gov. Jeanette Núñez, R., joins 'Fox & Friends Weekend' to provide insight into Disney offering trips to countries with anti-LGBTQ laws.
The Walt Disney Company has announced that Kristina Schake, who had led President Biden's COVID-19 vaccine education efforts, has been hired as its executive vice president of global communications.
In her new role, Schake, who also served as global communications director for Instagram, will "be responsible for the Company's worldwide communications strategy and operations, while also serving as lead spokesperson," according to Disney.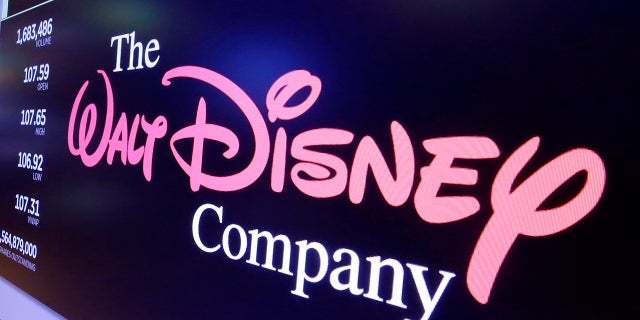 The Walt Disney Co. logo appears on a screen above the floor of the New York Stock Exchange.
(AP Photo/Richard Drew)
"I could not be more pleased to welcome Kristina to Disney and to have her leading communications for the company," Morrell said in a statement.
Schake was appointed in 2021 by Biden as counselor to the secretary for strategic communications at the Department of Health and Human Services and departed at the end of the year. She previously served as the deputy communications director for Hillary Clinton's 2016 presidential campaign and as a special assistant to former President Obama and communications director for former first lady Michelle Obama.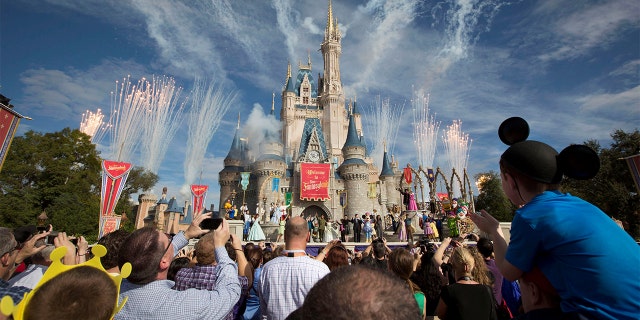 The grand opening ceremony for Walt Disney World's Fantasyland in Lake Buena Vista, Florida December 6, 2012.
(REUTERS/Scott Audette/File Photo)
Schake's arrival at the company comes amid Disney CEO Bob Chapek's opposition to Florida's Parental Rights in Education bill that was recently signed into law by Gov. Ron DeSantis.
The law prohibits Florida teachers from instructing very young students — those in kindergarten through third grade — about gender identity and sexual orientation.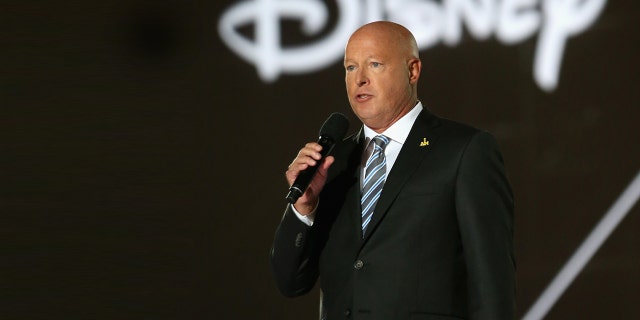 Disney CEO Bob Chapek on May 8, 2016 in Orlando, Florida.
(Chris Jackson/Getty Images for Invictus)
Despite critics branding it a "Don't Say Gay" bill, the measure does not ban the word "gay" in school settings.
Disney condemned the bill in an official statement late last month.
"Florida's HB 1557, also known as the 'Don't Say Gay' bill, should never have passed and should never have been signed into law," the statement, posted on the Walt Disney Company's Twitter page, reads. "Our goal as a company is for this law to be repealed by the legislature or struck down in the courts, and we remain committed to supporting the national and state organizations working to achieve that."
According to a December 2017 piece by the New York Times, actress Lena Dunham warned Schake when she was with the Clinton campaign that disgraced former Hollywood mogul Harvey Weinstein, a Clinton backer, was a rapist.
Dunham, troubled by Weinstein's "visible presence during Clinton's run," said she told Schake: "I think it's a really bad idea for him to host fund-raisers and be involved because it's an open secret in Hollywood that he has a problem with sexual assault." She said Schake seemed surprised and said she would tell Clinton Campaign Manager Robby Mook.
Schake denied that Dunham had mentioned rape and Mook said no one had warned him about Weinstein, according to the Times.
Fox News' Maureen Mackey and Keith Koffler contributed to this article.
Source: Read Full Article