Manhattan DA targeting Trump a historic 'abuse of prosecutorial discretion': Harvard Law professor emeritus
video
DA Alvin Bragg is 'following the precedent of the segregationist south' with potential Trump charges: Alan Dershowitz
Harvard Law professor emeritus and 'Get Trump' author Alan Dershowitz slams Manhattan District Attorney Alvin Bragg over a potential indictment of former President Trump and weighs what impact the alleged charges will have on the legal system.
Despite claims there would be an arrest Tuesday, former President Trump has yet to be formally indicted over hush-money payments made on his behalf during the 2016 presidential campaign. Sources still predict the Manhattan District Attorney Alvin Bragg-backed charges will be carried out against the former president, causing many to question the motive as well as weigh the consequences this precedent could have.
One legal expert argued that the charges, if brought against Trump, would be one of the worst "[abuses] of prosecutorial discretion" he's seen. 
"In 60 years of practicing criminal law, I have never seen a worse abuse of prosecutorial discretion," Harvard Law professor emeritus Alan Dershowitz said on "Mornings with Maria" Tuesday.
The possible charges stem from a $130,000 hush-money payment that then-Trump lawyer Michael Cohen made to adult film star Stormy Daniels, whose legal name is Stephanie Clifford, in the weeks leading up to the 2016 presidential election in exchange for her silence about an alleged sexual encounter with Trump in 2006.
MANHATTAN DA GETS PUMMELED FOR POSSIBLE TRUMP INDICTMENT: 'IMPOSSIBLE TO OVERSTATE MR. BRAGG'S BAD JUDGMENT'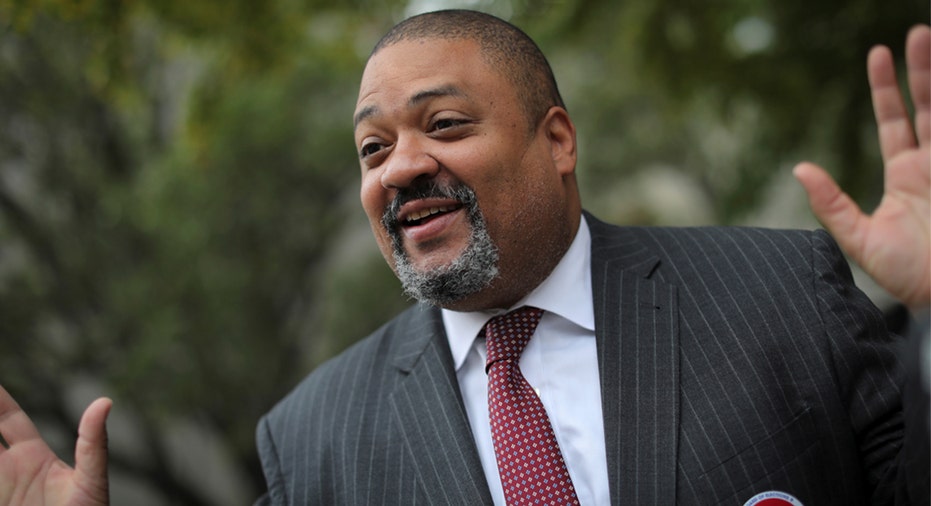 Image 1 of 2

President Donald Trump claimed he would be arrested Tuesday in connection with hush-money payments made ahead of the 2016 election. | AP Images

On Saturday morning, Trump posted about the possible indictment on Truth Social, indicating that he will be "ARRESTED ON TUESDAY." 

"NOW ILLEGAL LEAKS FROM A CORRUPT & HIGHLY POLITICAL MANHATTAN DISTRICT ATTORNEYS OFFICE, WHICH HAS ALLOWED NEW RECORDS TO BE SET IN VIOLENT CRIME & WHOSE LEADER IS FUNDED BY GEORGE SOROS, INDICATE THAT, WITH NO CRIME BEING ABLE TO BE PROVEN, & BASED ON AN OLD & FULLY DEBUNKED (BY NUMEROUS OTHER PROSECUTORS!) FAIRYTALE, THE FAR & AWAY LEADING REPUBLICAN CANDIDATE & FORMER PRESIDENT OF THE UNITED STATES OF AMERICA, WILL BE ARRESTED ON TUESDAY OF NEXT WEEK. PROTEST, TAKE OUR NATION BACK!," Trump wrote.

"In 60 years of practicing criminal law, I have never seen a worse abuse of prosecutorial discretion." – Alan Dershowitz

While claims have not yet been announced against former President Trump, Dershowitz argued "there was no crime" and that these developments were "targeted injustice."

"Here, there was no crime. They had to make it up. They had to combine a non-existent state misdemeanor, which is beyond the statute of limitations to a federal felony, which was not prosecuted by the federal government, also beyond the statute of limitations… That just isn't the way American justice works and everybody should protest this," Dershowitz said.

SOME DEMOCRATS FEAR ARRESTING TRUMP COULD BACKFIRE, QUESTION STRENGTH OF CHARGES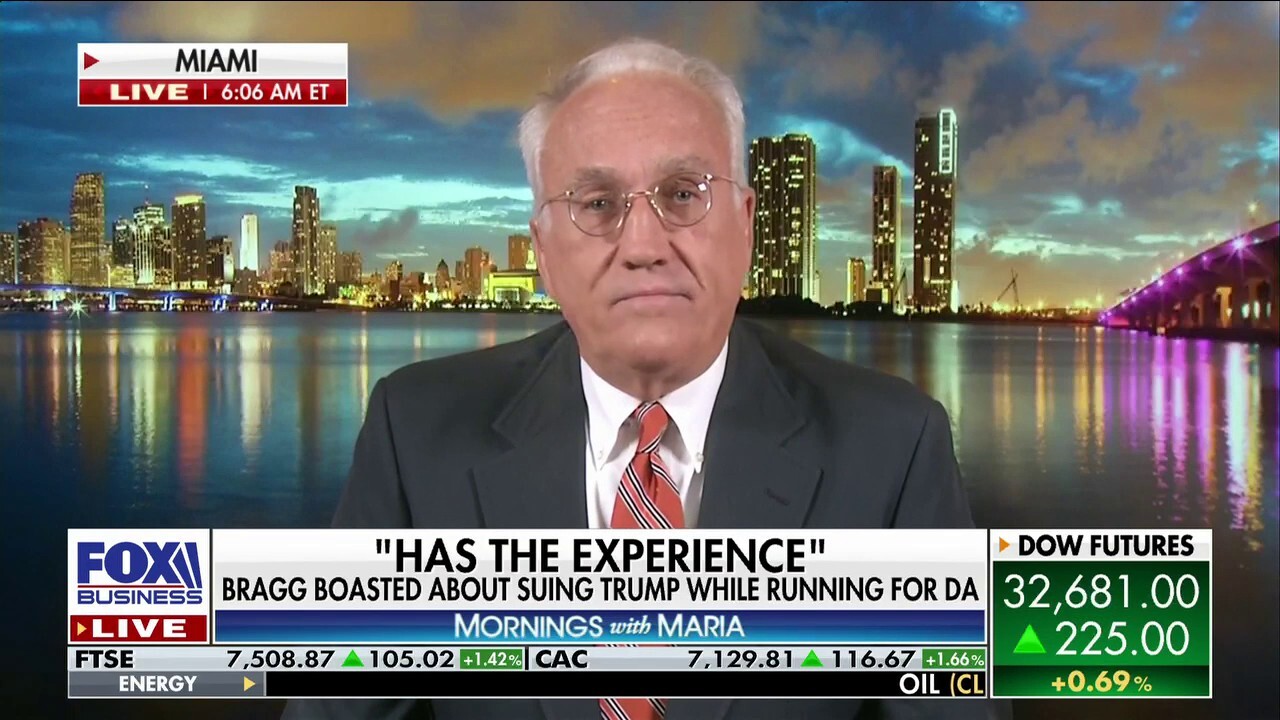 video
Trump indictment is 'smacks of politics, wholly unfair': Guy Lewis
Former U.S. attorney and prosecutor Guy Lewis says prosecution and politics 'simply do not mix.'

Since Trump's Truth Social claim, many on the left have praised the news while also calling out the president for taking to social media ahead of a formal announcement. Despite some celebrating, even the liberal media is cautious about the developments. 

"The left, including today's New York Times, including CNN, they're all cheering this on as if it won't establish a terrible precedent which today is used against Trump, tomorrow used against the Democrats, and the day after tomorrow used against your Uncle Charlie or your nephew," Dershowitz added. 

"This is one of the most serious violations of the rule of law I've experienced in 60 years. And this comes from a Democrat, somebody who voted against Trump. This is not political. This is about how the rule of law is being destroyed by a zealous attempt to target somebody."

Dershowitz warned that unless Bragg and other legal officials are held accountable for abusing "discretion," the trend will continue and have a drastic impact on the country.

"American law is supposed to have a crime. And then you look for who committed it; not first decide who you want to prosecute and then rummage through the statute books to try to find some technical violation." – Alan Dershowitz

"Unless they are, they're going to continue to do this. And then it's going to spread. It's going to become part of the precedents of American justice that if you run for president, your opponent will try to find something on you. That's Banana Republic. That's not what the United States stands for," he stressed.

The decision on whether Trump will be indicted over the hush money lies in the hands of a Manhattan grand jury, which has been meeting for weeks.

Many, including some liberal media pundits, have noted the charges may play in President Trump's favor as the 2024 presidential campaign season cranks into fourth gear. 

"Both sides would be smart for putting on less rather than more," Dershowitz said. "I think that Trump will be indicted. I don't think he'll be perp walked or handcuffed, because that would play into the hands of Trump's reelection campaign. If they do a mug shot of him, and they make it public, that will be his campaign poster."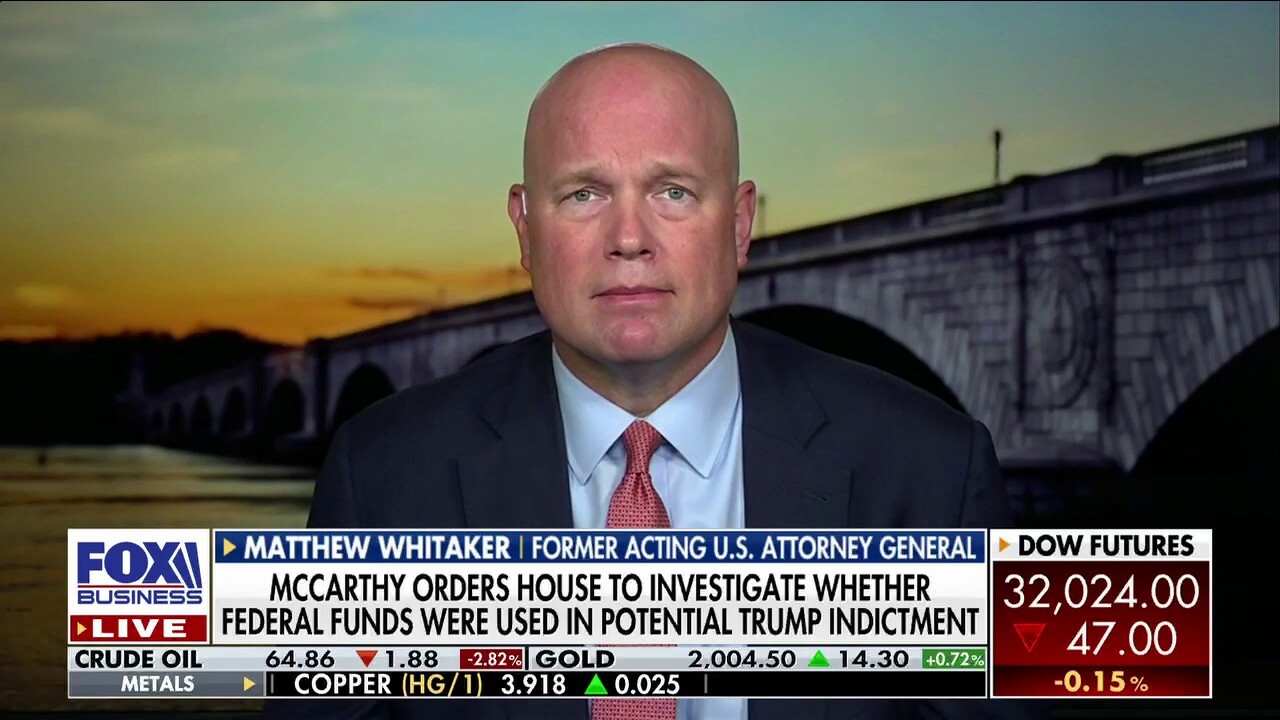 video
Possible Trump arrest will be a 'circus': Matt Whitaker
Former acting U.S. Attorney General Matt Whitaker argues Donald Trump's potential indictment could be used 'politically against' him and to 'galvanize' his supporters.

CLICK HERE TO READ MORE ON FOX BUSINESS

Dershowitz noted that, while he does expect an indictment to be brought against the former president, he is concerned about the impact this case will have on the American justice system and the lives of Americans. 

"I'm going to continue to write about this and I'm going to continue to tell the American public that their liberty is at risk when people can get away with this kind of prosecutorial abuse."

Fox News' Lawrence Richard, Marta Dhanis, Bradford Betz and Chris Pandolfo contributed to this report. 

Source: Read Full Article