Shiza Shahid's New Voting Campaign Reminds Us the American Dream Starts with Immigrants
Shiza Shahid isn't able to vote this year, but that doesn't mean she's ignoring what's at stake in the 2020 election.
The cofounder of the Malala Fund and co-CEO of the multiethnic-inspired cookware line Our Place has partnered with Vote.org for a new campaign, titled America Is Our Place, highlighting one of the country's most overlooked attributes: the power and influence of its immigrant communities. Shahid intends to grab attention with the new initiative by placing billboards featuring immigrant families in six important swing states: Michigan, Iowa, North Carolina, Florida, Pennsylvania, and Arizona.
The stunning campaign was photographed by Camila Falquez and features Shahid with fellow self-declared American immigrants proudly posing with family members adorned in their respective traditional garb. Their message speaks volumes: Vote this November to protect the immigrant communities that have been incessantly belittled, attacked, and dismissed by the Trump administration over the last four years and beyond.
"This nation is ours to defend," reads the campaign's mission statement on its website. "Those of us who have the privilege to vote have the power to make this country one that welcomes all of us home."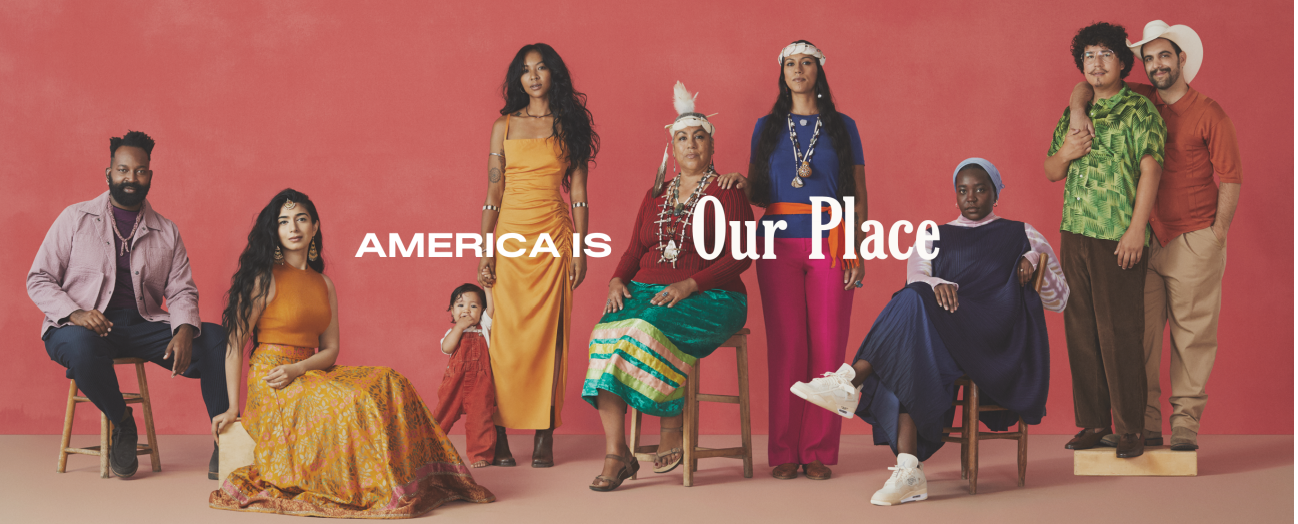 For Shahid, defending the immigrant experience is inherently personal. The Stanford graduate emigrated from Pakistan at the age of 18, encouraged by her mother to focus less on domestic matters and make something bigger and better for herself through education—a sentiment many American immigrants are familiar with.
"[Moving to the United States] hadn't been part of my plan. I had a lovely home in Pakistan. I grew up working in women's rights, girls' education. I was very committed to bringing change for women and girls in my part of the world," Shahid tells BAZAAR.com. "After I graduated from Stanford, I moved to Dubai and wanted to be closer to home to work on education projects for women in South Asia and the Middle East."
Shahid soon relocated back to the States, however, to launch the Malala Fund, the nonprofit organization headed by Malala and Ziauddin Yousafzai that fights for young girls and women all over the world to have access to 12 years of free, safe, and quality education.
"I chose to come to the United States to build this, because even though I'd had this wonderful childhood in Pakistan, I'd lived in Europe and the Middle East and South Asia, I had this idea, this notion, in the back of my mind that America was a place where immigrants came to pursue their dreams, whether that dream is building a movement or just living a life free of persecution," says Shahid.
California is where Shahid found her footing as a businesswoman and went on to launch her now cult-favorite cookware line, Our Place. Running and operating her business, however, hasn't kept her from joining the conservation surrounding this year's presidential election. If there were ever a time to openly voice calls for change—be they from a person, a brand, or a business—it is now.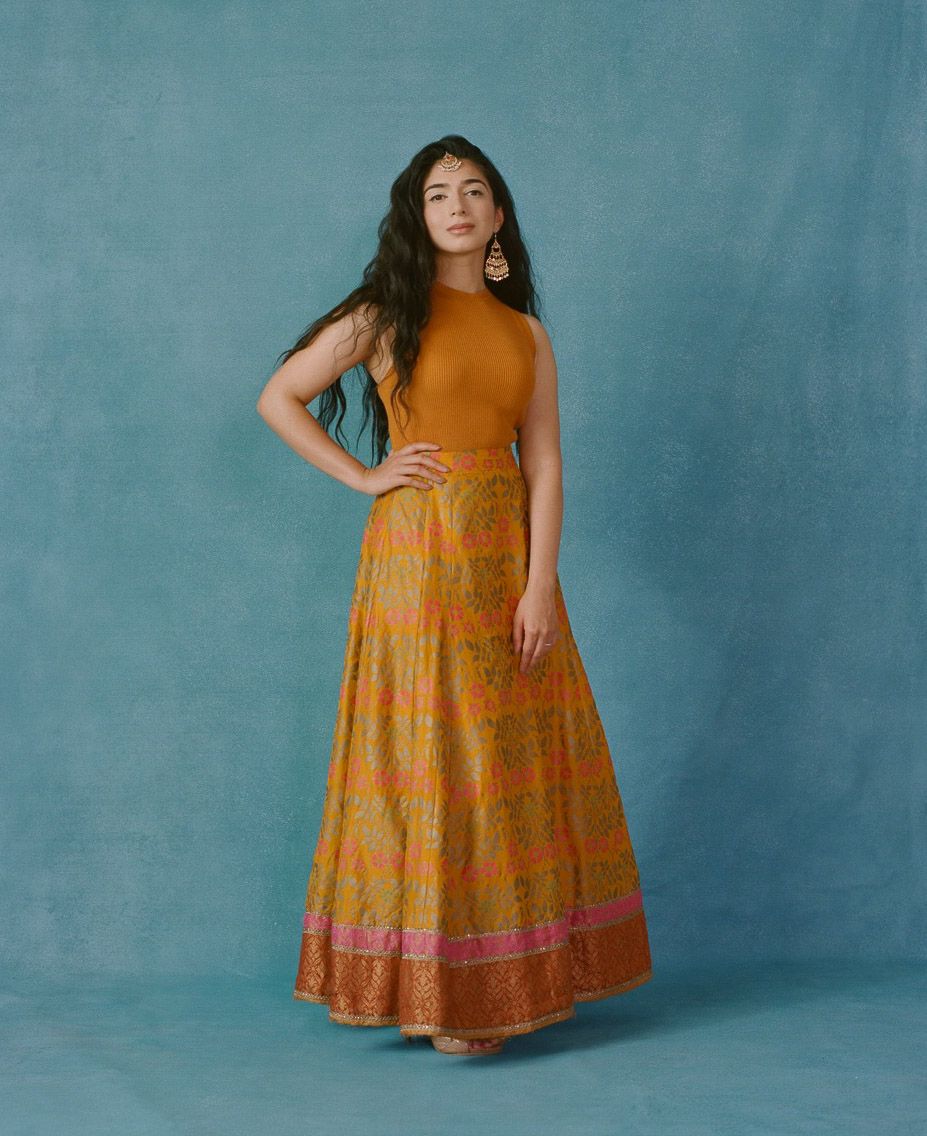 "I'm not a naturalized citizen, and I do not have the right to vote yet. It's a privilege that I really look forward to earning one day—but me and my entire team felt that we had to do something to ensure that America could be 'our place,'" explains Shahid. "Something our brand has always celebrated is family portraits. Often, we have stereotypical notions in our minds of who is a Pakistani, who is a Mexican-American, or who is an Indigenous family. If you look up on the Internet a Native American, you see these 300-year-old photographs. You just don't see modern representations of families and cultures that are intersectional and real.
"These portraits are our ways of challenging stereotypes about a group of people in a really subtle way," she continues. "So for this campaign, we thought, 'What if we were to create a family portrait of America, of an American family? Who is in an American family?' It's immigrants, it's people of color, people from all regions of the world who've chosen to make their homes here—artists and entrepreneurs and activists, Muslims and Jews, and people of all identities. So we reached out to people we've worked with, people we admire, and we assembled a family portrait."
I had this idea that America was a place where immigrants came to pursue their dreams, whether that dream is building a movement or just living a life free of persecution.
The campaign's imagery reminds that immigrants have been and will always be vital pieces of the American landscape. And a vote against the current administration is a vote that recognizes what the current leadership has too often refused to say—that they belong here.
"The call to action is simple: Vote," explains Shahid. "On the billboards, there's a URL that takes you to a page on our website. [There], you see the family portrait, you see a video of our cast essentially saying what is at stake in this election and what are they voting for, or asking people to vote for. … And you see the billboards themselves.
"From there, you are able to register to vote, sign up to vote by mail, and check your registration status. Our hope is just to get a couple more people who can really change our destiny—our collective destiny—registered to vote, excited to vote, and to reaffirm the ideal of America that is on the ballot this election."
The rhetoric surrounding November 3 and the apparent divide between two polar-opposite, coexisting Americas isn't new to Shahid, or any immigrant who's dialed into the political sphere. And even though she's not able to vote this year, she's not missing the opportunity to convey what's worth fighting for at the polls.
"This is not the first time that there has been a rise in nativism. This has happened before. We've had very dangerous periods in American history, from internment camps to the Chinese Exclusion Act," says Shahid. "There are so many policies that are so bureaucratic and hidden that nobody really hears about, like increasing the bureaucratic delays in visa processing and the requirements for paperwork so that immigrants are confused and overwhelmed. This administration has overtly and also silently targeted immigrants. That is the key issue that's on the ballot today."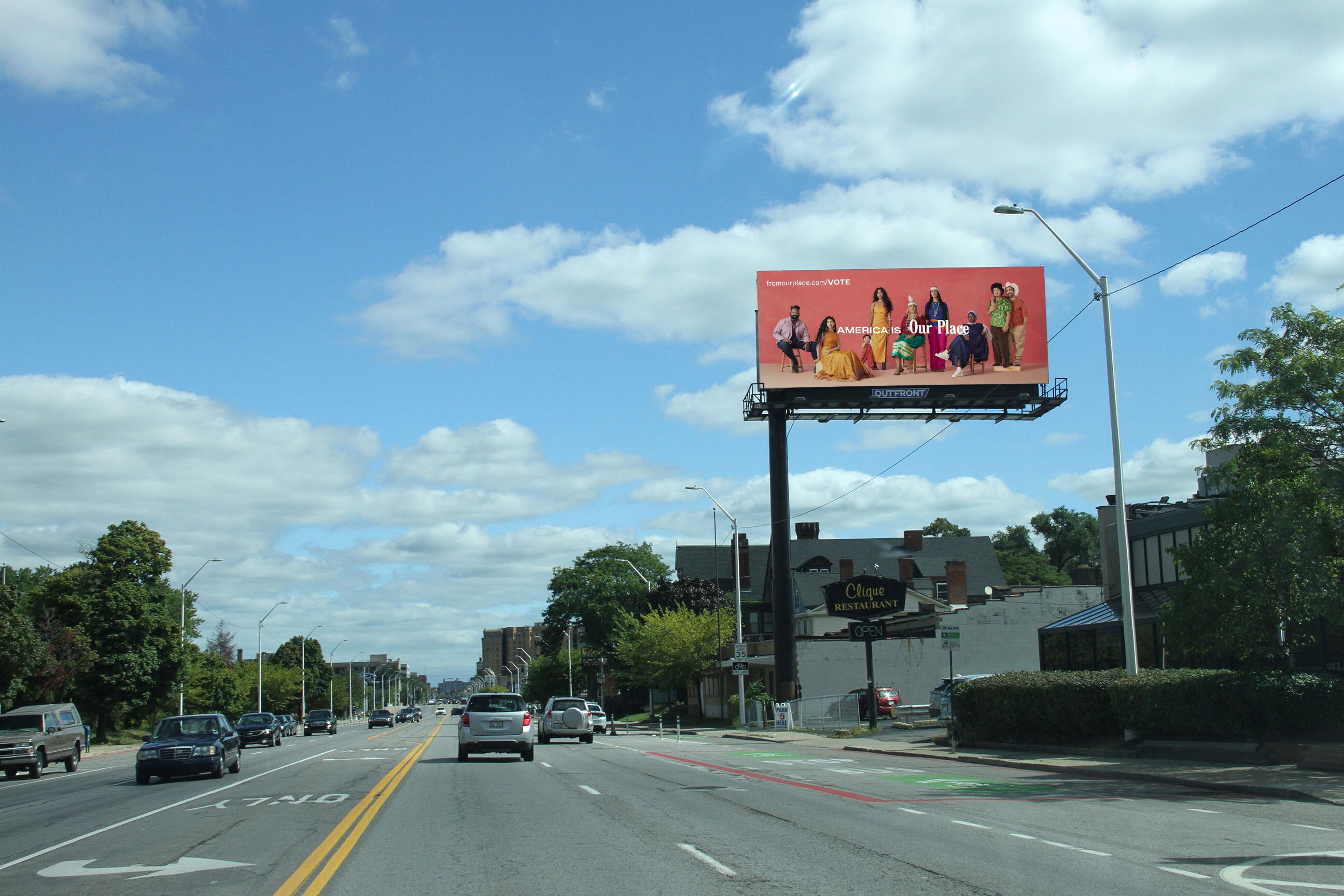 For Shahid, the immigration debate is more than merely a talking point within a jaded political system. Rather, it's a matter of immigrants deserving the right to call themselves what they inherently are: hardworking people who deserve the right to homes, jobs, and freedom to define themselves as Americans.
"It's not just immigrants. It's this idea of who is American, who is welcome here, whose place is this? That's what we're hoping to reaffirm with this campaign. That's why there's a family portrait on these giant billboards in the middle of Florida and Pennsylvania, and Arizona and Michigan. We're saying this is the American family. And if you believe in this, then vote for this," says Shahid. "Because if you don't, then your family will no longer be welcome here. People's homes are literally at stake in this election."
Though it's long been taboo for brands and businesses to take political stances, Shahid understands what her customers expect from Our Place—it's a company that upholds the values of diversity and inclusivity in everything it does.
"I think that we're in a moment where not all consumers, but young consumers are saying, 'You know what? I'm done with businesses sort of pretending that they're this neutral, impartial monolith.' Businesses have a huge impact, arguably one of the biggest impacts of any sector. And it's time that businesses speak up for their values, that businesses speak up for their communities and speak up for their employees and their teams," says Shahid.
"We've been very vocal about the fact that we stand for equity, justice, fairness, inclusion, and representation as a business," she continues. "We're not a political advocacy organization. … We are a business that creates products that make it simpler and more joyful for you to cook at home, so you can spend more time connecting with the people you love. But we exist because we believe in a vision for an inclusive, connected world. And when there is something happening that puts that at risk, it's our responsibility to speak up and have a voice."
Source: Read Full Article