US housing affordability hell 'can't beat' the Florida heat
video
Why are Americans flocking to Florida? Business owner, police officer weigh in
FOX Business' Ashley Webster reports from Clearwater, Florida, where he's talking to former blue state residents about why they moved south.
With rising mortgage rates and home prices staring homeowners down in 2023, Sun Belt residents are expressing their gratitude for making the historic exodus when they did.
"The people are nice, you can't beat the weather and just the climate here, and the business is wide open," former Colorado business owner Gary Rademacher told FOX Business' Ashley Webster from Clearwater, Florida, on "Mornings with Maria" Tuesday.
A growing number of Americans migrated from predominantly blue states with steep taxes, like California and New York, to red states with lower taxes like Florida and Texas in 2022, according to a Bank of America analyst note that is based on findings from U.S. Census Bureau data and U-Haul rates.
The South, which has states with some of the lowest individual income taxes in the country, was the fastest-growing region. Its population increased far faster than the national average, jumping by about 1.1% – or roughly 1.4 million people last year – a phenomenon described as the "Sun Belt migration." The region also benefited from about 870,000 Americans who left other parts of the country for warmer climates and lower taxes.
FLORIDA REAL ESTATE BOMBSHELL COULD DESTROY A LOT OF WALLETS
By state, Texas, Florida, North Carolina, Georgia, Arizona, South Carolina and Tennessee led the migration growth, according to the analyst note led by Rafe Jadrosich. In total, Florida saw its population grow by 319,000, while Texas saw an increase of 231,000.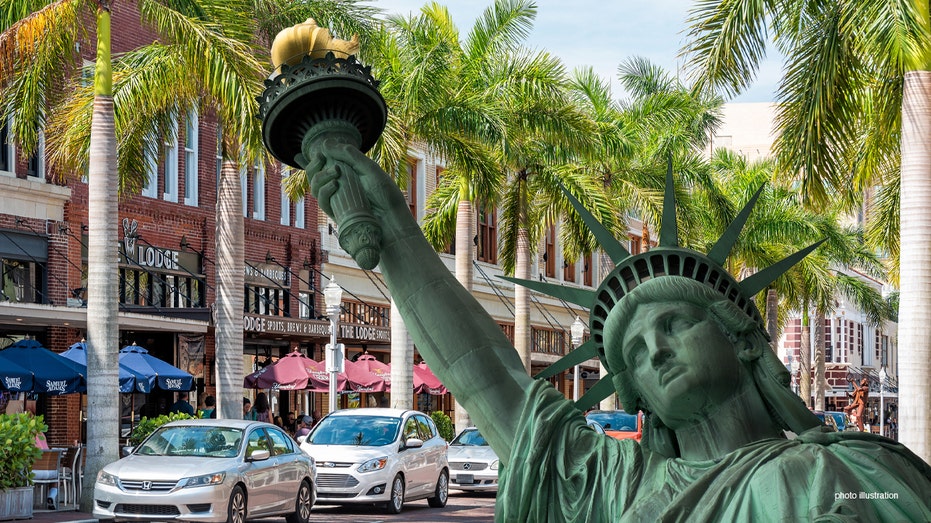 The population exodus from states like New York to Florida is happening because "you can't beat the weather" and "business is wide open," according to former Colorado resident and business owner Gary Rademacher. (Fox News)

"I originally came to Clearwater about five years ago with a business, [was] a partner in that, fell in love with the area. But my other businesses are in Denver, Colorado, in downtown Denver, and it's never recovered from the pandemic. It's really become a not-very-good situation," Rademacher explained.

"I have health care providers who fly in from all over the country for training in Denver every month, and they've literally asked me, please don't have it here anymore," he continued. "It's horrible."

Jonathan Vazquez, who's a K-9 officer and vice president of the Sun Coast Police Benevolent Association, works with many other officers who have relocated to Florida from the northeast.

The number of law enforcement making the exodus is "absolutely in droves," according to Vazquez, "with House representatives like Tom Leek and our local senator here, Ed Hooper, pushing legislation and pushing bills for police officers to become part of the hero program, where out-of-state officers can receive $5,000 for transferring to come down here."

"The last two years in a row, the governor has given us a $1,000 bonus for local police officers who've been here," Vazquez said. "It's great to have a state that supports U.S. law enforcement, it's the first thing they say."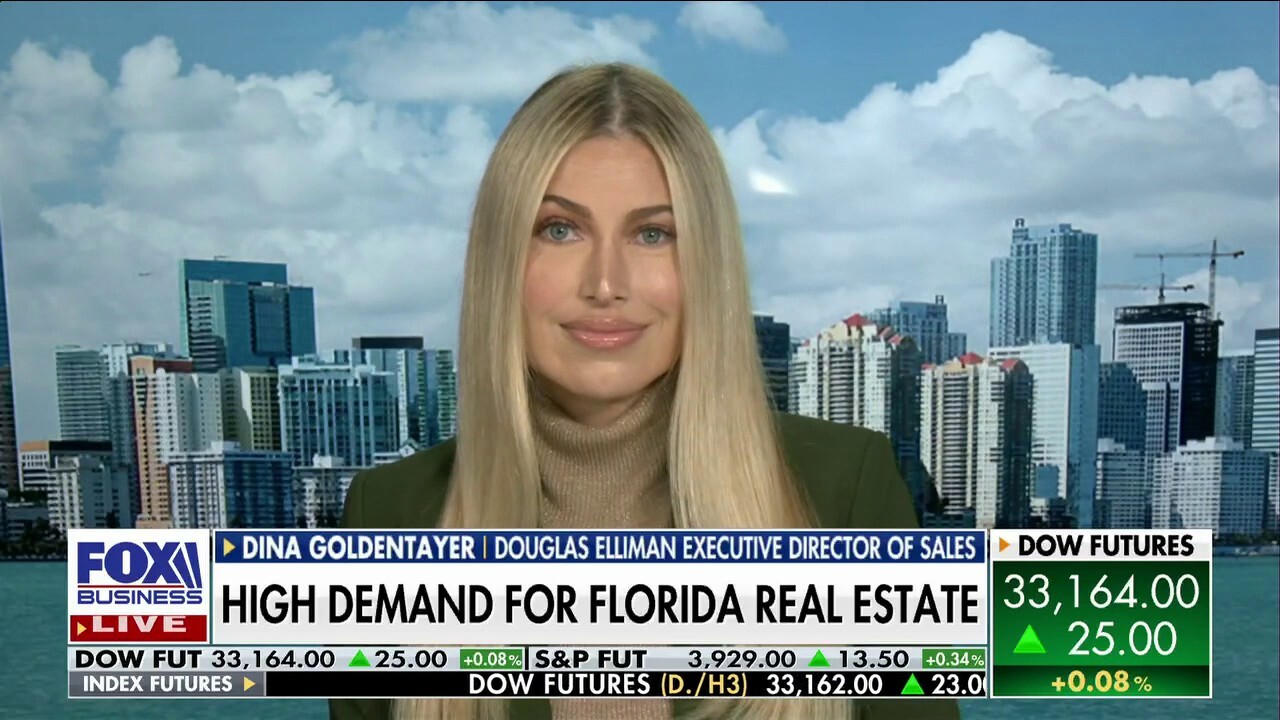 video
Southern Florida's housing inventory is still 'quite limited': Dina Goldentayer
Douglas Elliman executive director of sales Dina Goldentayer discusses Florida's red-hot housing market as demand continues to rise on 'Mornings with Maria.' 

Despite future Federal Reserve action impacting the "fate" of homebuyers this year, real estate experts and FOX Business Prime hosts Katrina Campins and Cheryl Casone also argued on "Mornings with Maria" Tuesday that Florida could see additional growth as more residential supply is brought to market.

"Affordability is the key issue here," Campins said. "The average mortgage rate is slated to be $2,430 in 2023, and that's a 28% increase than we saw last year and almost double what we saw in 2021. I think the silver lining is that there is more inventory in the market, 33.5% to be exact, which has provided buyers with negotiating power and more concessions from sellers."

The "Mansion Global" host further predicted rental market growth, and for Florida to "continue to outpace the entire nation."

"What I'm seeing in Florida is that, yes, there's less sales, but there's more growth than anywhere else in the nation," Campins added. "You also have states like Texas and Tennessee. We're continuing to see that migration, and especially in Florida."

GET FOX BUSINESS ON THE GO BY CLICKING HERE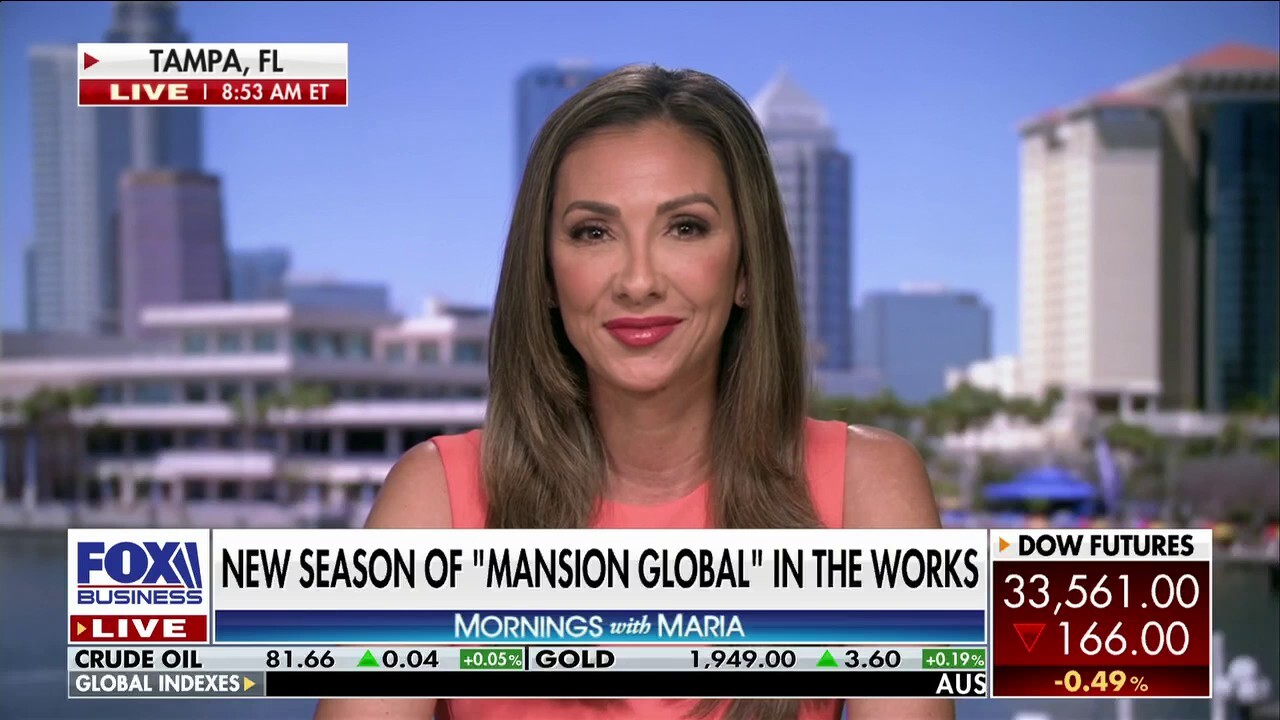 video
US real estate's key issue is affordability: Katrina Campins
'Mansion Global' host Katrina Campins and 'American Dream Home' host Cheryl Casone provide their outlook for the housing market in 2023.

But Casone had a softer outlook on the Sun Belt migration boom.

"Katrina can talk to that because she's in the Florida market," the "American Dream Home" host teased. "I think that the thinking is, when we look to the summer of 2023, you may see a little bit of a migration return, meaning you may start to see people actually leave Florida, leave places like Arizona and Texas, and head back to where they originally came from before COVID. That is the talk out there. We'll see if it materializes."

READ MORE FROM FOX BUSINESS

FOX Business' Megan Henney contributed to this report.

Source: Read Full Article